Each year the women of Sherman United Methodist Church celebrate its heritage of fostering and nurturing strong female leaders who go out into the world and effect change. The Church is named after an African American woman, Mrs. Lula B. Sherman, who was one of its co-founders.
---
2022 Women's Weekend

LOVE, JUSTICE AND SERVICE: ANSWERING THE CALL
---
---
On Saturday and Sunday, November 12 and 13, we will celebrate SUMC's 2022 Women's Weekend. The theme for this year is "Love, Justice, and Service: Answering the Call."
On Saturday November 12 at 3 p.m., SUMC will host a webinar, Restorative Justice, which will include panelists, Judge Donna L. Cooper, Attorney Patrick Keenan- Devlin, and Attorney Jackie Newsome.
On Sunday, November 13, we will be joined at the morning service by Michele Y. Rogers, Clinical Assistant Professor of Non-Profit Executive Education and Director of Chicago Partnerships at Northwestern University. In addition to being our guest speaker during the service, she will also join us for a reception following the service in our Fellowship Hall. 
Over the years, Professor Rogers has been a leader in serving the Evanston and Chicagoland communities and has been involved in civic organizations that support education, youth and young girls. Her work is very compatible with the mission of the women of our church and SUMC's overall church mission, including its service projects that affect the local community and the world.
---
---

PREVIOUS WOMEN'S WEEKEND EVENTS

2021 Women's Weekend
featuring
"Young Women Leading and Making a Difference"
Anna Long, Devon Estes, Elascha Madison-Kendrick, Kayla Long, Jacqueline (Jackie) Newsome, Meghann Oglesby
Saturday October 9th 3-4:30 p.m.
Moderated by Joi Anissa Russell, Vice President of Philanthropy & Communications, Evanston Community Foundation
Sunday October 10th 10:30 a.m. Women's Day In-Person Service
Guest Speaker
Award-Winning Playwright, Director, Educator, Sherman Teen Sunday School Teacher
Theme: Women – Boldly Leading and Making a Difference for God's Good Work
Scriptures: Numbers 27:1-8; James 4:1-3; Mark 7:28-30
Colors: black, white, and gold


---

2020 Women's Day Weekend
Featuring
Tori Franklin
Saturday November 28 3:00-4:00 p.m.
"Confidence on and off the court/track/field"
Moderated by Aurelia Clunie
Sunday November 29, 10:30
Ignited for Justice:
Let Your Light Shine While Running Your Race
(Scriptural references Genesis 1:1-5; Hebrews 12:1-2; Matthew 5:1-16)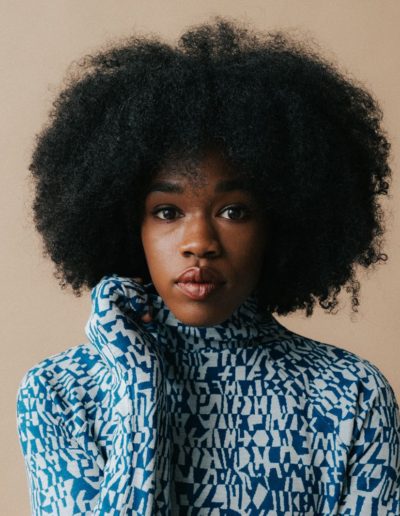 On the weekend end of November 28-29, 2020 Sherman's own Tori Franklin will be our guest speaker. A graduate of Downer's Grove High School, she excelled in track and field, winning the Illinois High School State Championships once and finishing second twice. She is a graduate of Michigan State University where she continued as a scholar athlete breaking both the Michigan State and Big Ten Conference indoor and outdoor triple jump records. She was a seven-time NCAA National Qualifier and a four-time All-American in the triple jump. Tori has been a Nike professional track and field athlete specializing in the triple jump since 2018 and is currently ranked #3 in the world. She set the outdoor record of 14.84 meters (48′ 8 1/4″) in May 2018 in Guadalupe, France and the indoor record of 14.57m (47′ 9 1/2″) in February 2019 in Madrid, Spain. In October 2019, Franklin competed at the World Championships in Qatar. She is currently preparing for the 2021 Olympics in Tokyo. From listening to coaches inspire athletes, she developed a desire to become a motivational speaker. She has worked at Concordia University as Track & Field team assistant coach. Tori has partnered with Chicago Public schools inspiring youth to "take hold of their lives and their own destiny." We are excited to have her as our women's weekend speaker.
---

2019 Women's Day Justice Weekend
Jackie Newsome, Esq.
Criminal Justice Reform Seminar
"Restoring Barabbas"
Matthew 27:15-21
Saturday May 18, 2019 10:00 a.m. – 12:00 p.m.

Theologian, Activist, Preaching Movement Lawyer
ETHS, NYU, University of Chicago, Candler School of Divinity–Women's Day Worship Service
"Rachel Weeps for Her Children: Challenging Faith Communities to Disrupt and Dismantle the School-To-Prison Pipeline"
Jeremiah 31:15-16; Luke 18:16–17
Sunday May 19, 2019, 10:30 a.m.
Reception: immediately following the service
Colors: White and Pastels
Jacqueline (Jackie) was born and raised in Evanston Illinois; she is a 2008 graduate of ETHS. She majored in politics and religious studies at New York University and received a J.D. from the University of Chicago Law School. A licensed attorney in Illinois and Georgia, and an ordained clergy person, she moved to Atlanta, Georgia in the fall of 2016 to attend Emory University's Candler School of Theology as a Robert W. Woodruff Scholar. Prior to entering Candler, Jackie was a law clerk for the Honorable Justices Alan C. Page and Natalie E. Hudson of the Minnesota Supreme Court. While at Candler, Jackie brought Attorney Jeanne Bishop, a graduate of Medill School of Journalism and NU's School of Law, to speak with the women at Lee Arrendale State Prison about how she came to forgive her sister's killer. Jackie also coordinated the viewing of MILWAUKEE 53206, a documentary that chronicles the lives of those living in the zip code that incarcerates the highest percentage of Black men in America. She spearheaded a letter-writing campaign to get one of the men featured in the documentary, Baron Walker, paroled. Mr. Walker was granted parole in August of 2018. Her Master of Divinity Thesis explored "Christian Ethics, the Black Church, and Jury Nullification." Jackie is deeply committed to spreading the message that our society needs to think differently about incarceration and how we can start by thinking differently about the way we treat "guilty" people.
She was the 2017-2018 recipient of the Erskine-Smith-Moseley Scholarship and served as a teaching assistant for Dr. Noel Erskine, professor of Theology and Ethics. She worked with the Southern Center for Human Rights and Ebenezer Baptist Church in Atlanta to bailout several members of the community who were being held in custody simply because they could not afford to buy their freedom. Following her graduation from Candler on May 13, 2019, this fall she will begin working for the Defender Association of Philadelphia as a trial attorney.
---
WOMEN'S DAY 2018
Sunday June 10
Women's Day Speaker
Rev. Dr. Cynthia Wilson
Teacher, Preacher, Minister of Music, World Renown Gospel and Spirituals Singer, Entrepreneur
Dr. Wilson, an ordained deacon in the United Methodist Church, holds a doctor of philosophy in liturgical studies from Garrett-Evangelical, a bachelor of arts in music education from Dillard University and a master of sacred music degree from Perkins School of Theology. Her dissertation is entitled "The Incarnational Nature of Congregational Song: A Deeper Level of Performance." At Garrett-Evangelical, she launched the Center for Music and Worship in the Black Church Experience, a one-of-a-kind North American institute that provides training in the sacred music of the black church and beyond to musicians and worship leaders. Also, at Garrett, she served as Assistant Vice President for Student Life, Dean of Students. She currently services as Associate General Secretary, Leadership Ministries Discipleship Ministries, The United Methodist Church.
Read more about Dr. Wilson here.
_______________________________________________
Justice Weekend May 20-21, 2017
United Methodist Women: Seekers of Justice for All
Justice Symposium – Saturday, May 20 from 9am – 1pm in Sherman's Winfield Hall
On Saturday morning May 20th, Sherman hosted a Symposium with discussions led by: Executive Director and Juvenile Justice Attorney Patrick Keenan-Devlin of the James B. Moran Center for Youth Advocacy of Evanston, focusing on achieving justice in our schools and the courts for disadvantaged Evanston youth followed by,
Mr. Seth Green of Youth and Opportunity United (Y.O.U.) addressing a) Issues facing our youth on the employment front and b) Opportunities facing our youth; c) YOU, its mission and services; d) How we in the community can help..
Mr. Green and Mr. Keenan-Devlin was interviewed by Ms. Karen Chavers, the District Director for Larry Suffredin, Cook County Commissioner of the 13 th District.
A discussion on the state of immigration led by Luis Huerta-Silva. Mr. Huerta-Silva is with the Illinois Coalition for Immigrant and Refugee Rights (ICIRR).
Women's Day at Sherman is a special day in which we lift up:
The role of women in church and society
The celebration of our youth and their gifts and graces
The history and role of women at Sherman UMC
GUEST SPEAKER
Helen Roberts-Evans, Missionary to Liberia
Helen serves as the Director of the Department of General Education and Ministry of the United Methodist Church in Liberia. Helen attended high school at Evanston Township High School. She then studied in Bogotá, Colombia, and received a degree in special education from Boston University. Helen worked from 1998 through 2007 as executive director of the Child Care Center of Evanston. Here at Sherman United Methodist Church, Helen has served as a Sunday school teacher and has been an active member of United Methodist Women.
Each year we seek spiritual messages from female leaders in our community. Past speakers include: